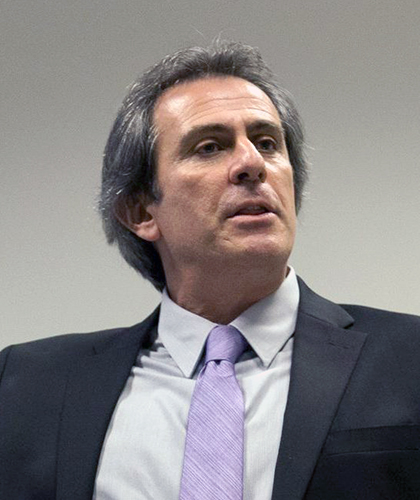 Marciano, Richard
Professor

College of Information Studies
The Institute for Systems Research

4113 Hornbake Bldg. South

Dr. Richard Marciano is a professor in the College of Information Studies at the University of Maryland. He is also an affiliate faculty member of ISR and the Department of Computer Science. Prior to that, he was a Professor at the School of Information and Library Science at the University of North Carolina at Chapel Hill for 5 years. He was also a Research Scientist at the San Diego Supercomputer Center (SDSC) at the University of California San Diego (UCSD) for 13 years. His research interests center on digital curation, digital preservation, sustainable archives, cyberinfrastructure, and big data. He is also the 2017 recipient of the Emmett Leahy Award for "outstanding and sustained work in digital records and information management". He holds degrees in Avionics and Electrical Engineering, a Master's and Ph.D. in Computer Science from the University of Iowa, and conducted a postdoc in Computational Geography.
Digital curation, digital preservation, digital archives and records management, ectronic records, digital humanities, spatial informatics, sustainable archives, cyber-infrastructure, and big data
UMD announces with the U.S. Army Research Lab agreements in additive manufacturing and battery research.
The University of Maryland College Park's research partnership with the U.S. Army Research Laboratory will establish an ecosystem for revolutionary additive manufacturing technology and concepts to expedite national readiness and response.