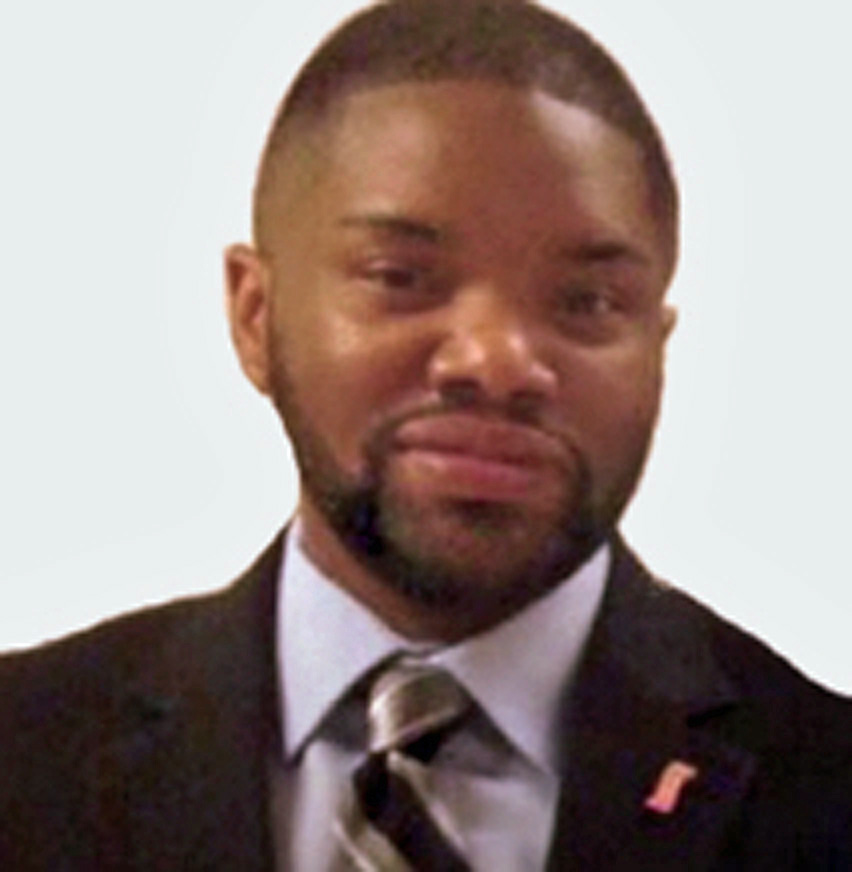 Barber, Tony
Lecturer
Professor

The Institute for Systems Research
Maryland Applied Graduate Engineering

A.V. Williams 2265

Website(s):

Dr. Tony D. Barber is a Systems Engineers (SE), Enterprise Architect (EA), and Information Technology (IT) Acquisitions Executive with over twenty-five years of industry experience. He has managed and delivered critical mission solutions across multiple sectors to include Intelligence, Defense, Finance, Commerce, Healthcare, and Transportation industries. The first twenty years of his career was focused on driving mission requirements, innovation, and technology enablement within the private sector, specializing in large-scale complex systems. This includes leading diverse, co-located, geographically dispersed, and hybrid project teams in the delivery of enterprise solutions in CONUS and OCONUS regions. Dr. Barber has extensive knowledge in Systems Development (i.e., Custom and Packaged systems), Lifecycle Management (i.e., Technical Reviews and Governance), Risk / Decision Analysis, Cybersecurity, and System of Systems Integration (SOSI) / Information Exchanges in support of Federal and Commercial clients. This also includes the development of program management and IT policies throughout the Federal Government, instrumental in maturing critical operations and instituting technical rigor for many enabling frameworks. As a result, Dr. Barber launched two IT Strategy and Consulting firms focused on delivering similar services for other small disadvantage businesses -- TD Watts Consulting and TD Strategy. He also sits at the helm of a non-profit organization, InfoSymmetry, with the mission of establishing an intersection between diversity and technology to afford underserved communities the ability to use innovation to engineer a better future. Dr. Barber defines "InfoSymmetry" as focusing on the access to information as the "great equalizer" for community enhancement.
With his extensive experience and broad exposure across Federal agencies, Dr. Barber was selected as the Chief of the Census Requirements and Configuration Management Branch within the Decennial Information Technology Division (DITD) under the Decennial Directorate at the US Census Bureau (USCB). He served as a technical leader focused on improving the 2020 Decennial Census requirements and configuration management policies, with a focus on Cybersecurity and IT Risk Management. After the completion of the 2020 Decennial Census, Dr. Barber continued his Federal Service within the US Army, Office of the Chief Information Officer (HQDA OCIO). He serves as a Principal Technical Advisor to the Army CIO, under the Architecture, Data, and Standards (ADS) Directorate. In this role, Dr. Barber provides technical insight, direction and implementation on transformational network infrastructure, software engineering and architecture, and enterprise and secure system development across the US Army. As part of this role, he is the program lead for the Enterprise Decision Analytics Framework / Enterprise Architecture (EDAF / EA) Program and its underlying ecosystem.
Dr. Barber is a Professor at the A. James Clark School of Engineering at the University of Maryland (UMD) within the Maryland Applied Graduate Engineering (MAGE) and the Institute of System Research (ISR) Departments. He currently teaches courses such as ENSE 621 (Systems Engineering Concepts and Processes – A Model Based Approach) within the Institute of Systems Research (ISR); and ENPM 808V (Systems Quality and Robustness Analysis), ENPM  808J (Design of Experiments), and ENPM 613 (Software Design and Implementation).
Dr. Barber received a Bachelor of Science (BS) in Computer Engineering at the University of South Carolina – Columbia (USC), a Master of Science (MS) in Systems Engineering and Engineering Management at George Washington University (GWU), a Masters of Business Administration (MBA) from the Kogod School of Business at American University, a Doctorate in Engineering from the School of Engineering and Applied Science (SEAS) at GWU, and a Post-Graduate in Organizational Development from Georgetown University (GU). Dr. Barber also holds numerous technical and management certifications to include a Certified Systems Engineering Professional (CSEP) from the International Council of Systems Engineering (INCOSE), a Certified Business Analysis Professional (CBAP) from the International Institute of Business Analysis (IIBA), and a Professional Engineering Management (PEM) certification from the American Society of Engineering Management (ASEM). He also holds a Risk Management Professional (RMP), a Professional in Business Analysis (PBA), and a Project Management Professional (PMP) certification from the Project Management Institute (PMI), among other critical technical certifications.
Complex Systems Modeling, Technical Uncertainty, Failure Analysis, Reliability Studies
ENSE 621 - Systems Engineering Concepts and Processes – A Model Based Approach
ENPM 808V - Systems Quality and Robustness
ENPM 808J - Design of Experiments
ENPM 613  Software Design and Implementation