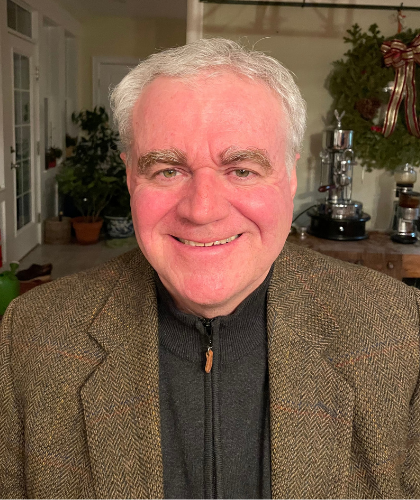 Cattaneo, Maurizio
Adjunct Associate Professor
Founder and CEO – Artemis Biosystems, Inc.

Fischell Department of Bioengineering

Website(s):

Prof. Cattaneo's research interests are mainly in the areas of Process Intensification (PI) and Process Analytical Technologies (PAT):
Process Intensification for the manufacturing of Viral Vectors, Vaccines and Monoclonal Antibodies: A single dose of AAV viral vector for Spinal Muscular Atrophy comprises 10E+14 viral particles, an incredible amount which requires an extensive number of adherent or suspension cell bioreactors thus resulting in a very high cost of goods which translates into an exaggerated cost per dose. Process Intensification promises to greatly reduce these costs by integrating upstream and downstream processes into a single continuous operation which improves quality control and total yield of drug substance. To implement PI, a Virus Harvest Unit (VHU®, Artemis Biosystems, Cambridge, MA) was developed to continuously harvest the viral vector from the bioreactor and couple the outflow to a continuous capture step in order to accelerate production and reduce costs. 
Development of SWIR imaging technologies combined with machine learning to identify key metabolites for optimizing cell culture parameters in real time: In the area of Process Analytical Technology, my research interests are in the development of real-time detection of cell culture metabolites for better quality control of Critical Quality Attributes (CQA) such as Empty vs. Full Capsids in Viral Vector production or Glycosylation for Monoclonal Antibody production. 
Selected Publications:
Cattaneo, MV, Rodenbrock A, Lanthier S,  Burney E,  Manceur A,    Continuous perfusion with a stable producer HEK293 cell line for scaling up lentiviral vector production, 23rd Meeting of the American Society for Gene and Cell Therapy, May 12-15, 2020
Lidsay Hock, Marshall Poirier, Alison Palasek, Maurizio Cattaneo, Remco Spanjaard, David McNally, Jill Zemaniek and Shekar Ganesa, High Density Perfusion Bioreactor Platform for Suspension HEK293 cells, 23rd Meeting of the American Society for Gene and Cell Therapy, May 12-15, 2020
Cattaneo MV and Spanjaard RA. Perfusion Filtration Systems, 2020 US Patent 10,358,626 B2.
On May 8, 2023, 24 teams presented novel designs at the BIOE Capstone Design Competition.