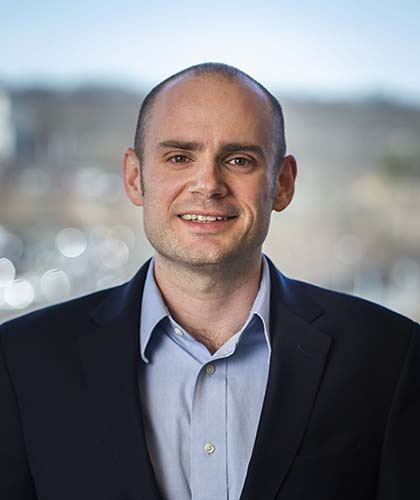 Wild, Thomas
Assistant Research Professor

Civil and Environmental Engineering

Dr. Wild is currently an Assistant Research Professor at the Earth System Science Interdisciplinary Center (ESSIC) at the University of Maryland. He is also jointly appointed as a Research Scientist at the Pacific Northwest National Laboratory's Joint Global Change Research Institute. Broadly, his research focuses on identifying holistic solutions to complex systems challenges that occur at the intersection of disciplines. He seeks to craft methodological advances capable of improving the way we characterize, visualize, and manage coupled human-natural systems confronting uncertainty and change, and the infrastructure that drives their interactions. His work has spanned planning and management challenges in water resources and environmental systems, food-energy-water nexus systems, and deep decarbonization. This research has contributed to identifying and mitigating food-energy-water tradeoffs and conflicts, developing sustainable hydropower systems, managing fluvial and stormwater quality, equitably sharing transboundary resources, and identifying pathways for deeply decarbonizing the U.S. and Colombian economies. He has extensive international development experience related to water and energy infrastructure, including multiple projects in Asia and Latin America. In these projects, he often served in a stakeholder engagement and capacity building role, training large multidisciplinary groups to understand and use complex modeling tools. Dr. Wild holds M.S. and Ph.D. degrees from Cornell University in civil engineering, and a B.S. degree from the University of Maryland in civil engineering.
Roche, who will begin his master's program in the fall, will focus his research on
toxic products of combustion using milligram-scale fuel samples.