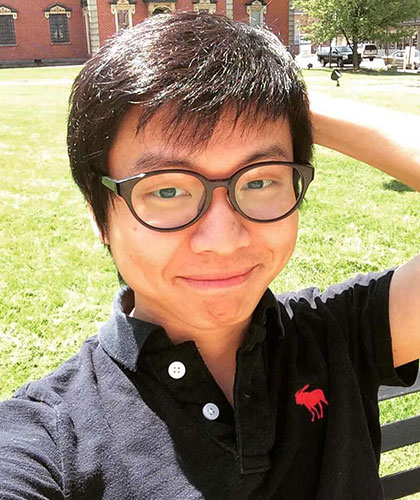 Lo, Kuan-Hung
Lecturer, Science, Technology and Society

A. James Clark School of Engineering

Website(s):

Kuan-Hung Lo is a lecturer in the A. James Clark School of Engineering at the University of Maryland. Before this appointment, he taught in the Department of Science, Technology and Society at Virginia Tech. Lo earned an M.A. in Gender Studies from Kaohsiung Medical University in Taiwan, and both an M.S. and Ph.D. in Science, Technology and Society from Virginia Tech. He received a Government Scholarships for Study Abroad (GSSA) from Taiwan's Ministry of Education in 2012.
Lo's research interests include robots in everyday life, ethics in robotics and artificial intelligence, and gender issues in technology. His dissertation, "Laboratorization of Everyday Life: Adaptations among Robots, Laboratory, and Society," proposes an analytical framework, the Laboratorization of Everyday Life, in order to more clearly examine the mutual adaptations between robotics laboratories and wider society. His research especially focuses on the negotiations between material environments, values, ethics and robot design.
Lo's current research investigates autonomous cars in the United States. He examines which values are built into autonomous driving systems, and explores users in urban, suburban and rural communities for the period of cohabitation of autonomous vehicles. By extending his analytical framework to questions of policymaking, specifically by analyzing how communities of policymakers, engineers and the public can be engaged in developing socially useful adaptations in autonomous vehicles, he looks at vital questions regarding policymaking assumptions from engineers and policymakers, compromises in technological design and policy, and the public's adaptations in technology and policy.