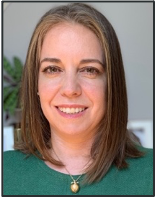 Martin, Pino
CRoCCo Laboratory Director and Founder
Professor of Aerospace

Aerospace Engineering

3172 Glenn L. Martin Hall

EDUCATION
University of Minnesota: Ph.D. in Aerospace Engineering, June 1999



Thesis: Direct Numerical Simulation and Large Eddy Simulation Closure of



Reacting Turbulence in Hypersonic Flows
University of Minnesota: M.S. in Aerospace Engineering, December 1995
Boston University: B. Eng. In Aerospace Engineering, May 1994.

Honors, Summa cum laude.
BACKGROUND
Current Status
Professor of Aerospace Engineering, University of Maryland
Founding Director, CRoCCo Laboratory for Research on Compressible flows
Founding Director, National Numerical Evaluation Site for Hypersonics and Prototyping Facility (NNESH)
Chief Technologist, Dridam Flight LLC, Collaborative work for supersonic and hypersonic technologies
HONORS AND AWARDS
Tewksbury Merit Scholar, University of Melbourne, Australia (2012)
Jefferson Fellowship Finalist, U.S. Department of State (2012)
Alfred Rheinstein'11 Faculty Award, Princeton University (May 2007)
NSF Career Award (January 2003)
Computational fluid dynamics Numerical simulation of turbulent flows Direct numerical and large eddy simulation Numerical models for large eddy simulations and Reynolds-averaged Navier Stokes calculations Numerical methods for compressible turbulence, physics of compressible turbulence Shock waves and turbulence interaction Turbulence and finite-rate chemistry interaction Surface reactions and fluid interaction
Alison Flatau has been named the new chair of aerospace engineering at UMD.
BIOE seniors present Capstone projects and celebrate winners virtually.
Forward-facing Invention of the Year nominee radically improves current software
A record number of attendees made the 2017 meeting the most successful in its history.
Martin helps create the engineering foundation for the accurate prediction of turbulent hypersonic flows.
Cluster for Research in Complex Computations Laboratory founder honored.
Clark School faculty promotions, moves announced.
Martins, Yu, Aranda-Espinoza and Marshall selected for 2007 grants.
American Institute of Aeronautics and Astronautics (AIAA)