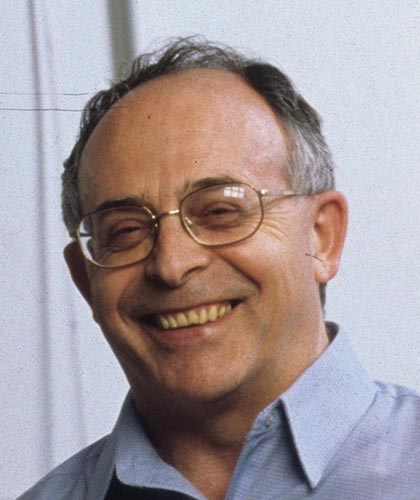 Nusinovich, Gregory
Research Scientist Emeritus

Maryland Energy Innovation Institute
Institute for Research in Electronics & Applied Physics

1202M Energy Research Facility

Website(s):

EDUCATION
Ph.D., Gorky State University, 1975
B.S., Gorky State University, 1968
BACKGROUND
Dr. Nusinovich received the B.S. and Ph.D. degrees from Gorky State University in 1968 and 1975, respectively.  After graduating from Gorky University he joined the Gorky Radiophysical Research Institute.  From 1977 to 1990 he was a research scientist and head of the research group at the Institute of Applied Physics of the Academy of Sciences of the USSR.  From 1968 to 1990 his scientific interests were aimed at developing high power millimeter and submillimeter wave gyrotrons.  He was also a member of the Scientific Council on Physical Electronics of the Academy of Sciences of the USSR.  In 1991 he immigrated to the USA, where he joined the research staff at the Institute for Research in Electronics and Applied Physics, University of Maryland.
Since 1991 he has also served as a consultant to the Science Applications International Corporation, the Physical Sciences Corporation, Omega-P, Calabazas Creek Research Inc., and Stanford University.
HONORS AND AWARDS
Fellow of the Institute of Electrical and Electronics Engineers (IEEE)
Fellow of the American Physical Society
Distinguished Research Scientist Award bestowed by the College of Computer, Mathematical, and Natural Sciences from the University of Maryland for his work in the field of high-power millimeter-wave electromagnetic sources (2014)
Kenneth J. Button Prize for his outstanding contributions to the science of the electromagnetic spectrum (2011)
Study of high power electromagnetic radiation from various types of microwave sources
Theory of factors limiting operation in high gradient accelerating structures
Dr. Nusinovich is the author of the book "Introduction to the Physics of Gyrotrons," published by The Johns Hopkins University Press, 2004. It is included in the series, Johns Hopkins Studies in Applied Physics. He is also a co-editor of the book "Modern Microwave and Millimeter-Wave Power Electronics" published by the IEEE Press and Wiley-Interscience in 2005.
System would detect ionization of air surrounding shipping containers holding radioactive material.
Granatstein, Nusinovich propose new scheme for detecting materials in shipping containers.
Institute of Electrical and Electronics Engineers (IEEE)
American Physical Society (APS)